YOU CAN DANCE WITH FIRE, START TODAY!
Never done a dance class in your entire life? Or seasoned performer looking to add value to your shows? Consider your flow goals within reach with FireLily Dance!
Larnie
Beautifully comprehensive classes - feels like you're in the room with Jessy!
Amanda
It's so worth it, she adds so much value to my show. LOVE IT.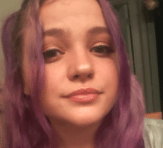 Kelsey
I love watching and being able to finally say "hey I know how to do that now!"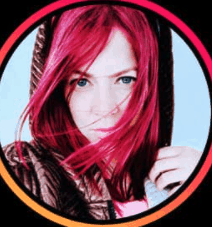 Lydia
The classes have been amazing and have given me the confidence to flow freely with my fans.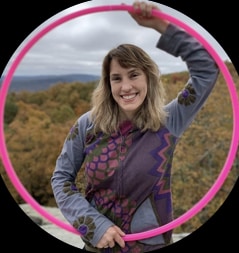 Lindsay
I can now confidently express myself and dance with my fans. Love it, can highly recommend!
Úlfdís
I really like the way Jessy breaks down the moves; and teaching facing the mirror and filming from behind makes it easy to copy.
Carey
I've gained so much confidence in myself with my fans and being able to find my flow.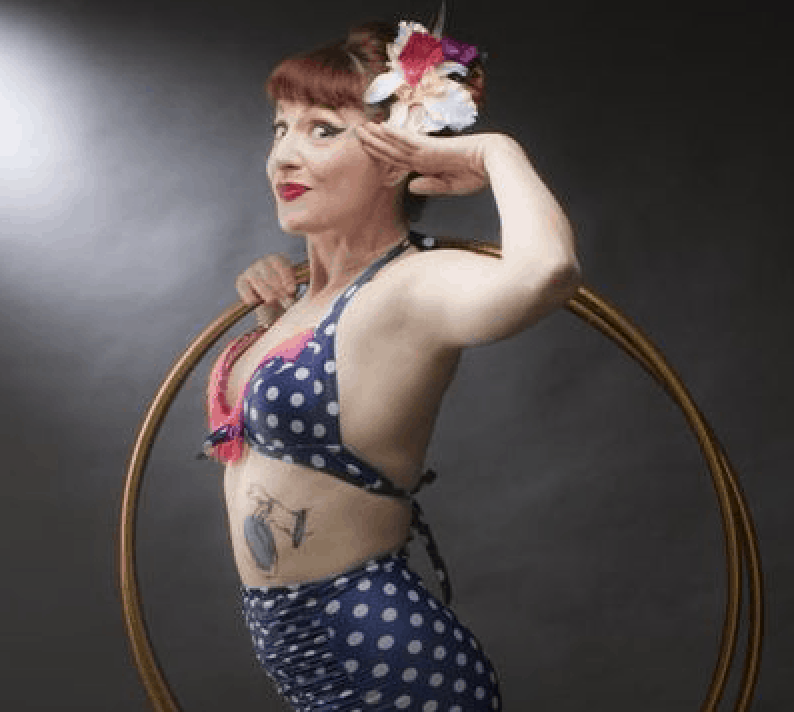 Rozita
I took the fire fans course and I just want to say THANK YOU. Don't hesitate, these classes will make you grow in your flow!
Jazminn
Practicing with Jessy has paid off. Haven't ever felt so comfortable and flowy.
OUR STUDIO MOVES WITH YOU. FITNESS & FUN - ANYTIME, ANYWHERE.
Watch classes from your device, to get fit and have fun no matter your location! Get a workout and practice alongside our global community #FireLilyFamily today.
Keep your body active and mind engaged
Flow arts and dance are activities that generate 'flow states', sometimes referred to as being 'in the zone'. Flow states can enhance the quality of life, making it more rich, intense and meaningful.
LEARN TO DANCE BEAUTIFULLY, WITH CONFIDENCE
Self-expression through movement can be incredibly empowering. Whether it's a cathartic release of strong emotions, without a care for what this looks like, or the simple beauty of achieving a certain aesthetic – art can greatly enrich the life of anyone who takes the time to pursue it.
Whether you've taken martial arts classes since you were a kid, or you've never taken a single dance class in your life, FireLily Dance believes the fusion of flow arts and dance creates rewarding opportunities for self-expression – and it's never too late to start!
What Our Students Have to Say
"Really enjoy Jessy Spin's classes! I'm not new to fans, but I have learned heaps, including how to dance and move around with my fans: not just "Do moves". I love the dance fan flow!!! We do easier and harder moves, so I have been enjoying the more challenging moves. She explains well. She has a lovely pleasant manner, definitely recommend!"
"Classes during lockdown last year really helped my mental health and got me in a really good rhythm of practicing. Really good structure, you learn tricky things but also easier things in the same class so you can challenge yourself but also get to flow and boogie. Lovely person and fantastic teacher! 10/10"
Beautifully comprehensive tutorials and videos - feels like you're in the room with Jessy! The website is gorgeous and really user friendly, and there's already such a huge range of content to chose from! Could not recommend this enough to anyone who wants to learn fans!
I love being a firelily!! Taking fan classes has really expanded my flow after only a few class series. I highly recommend FireLily Dance with Jessy Spin. On top of having the best international teacher EVER, you also get lifetime access to ALL purchased classes to review and practice as many times as you want. Jessy is the whole reason I even got into flow arts. I've only ever wanted to learn from her so I'm very grateful for this opportunity to grow and flow with all the other fireliles.
Loved learning from Jessy's online workshops! Her tutorials are detailed but easy to follow and her down-to-earth nature makes the whole thing such a great experience! I've just started my fan journey but I feel like I already have such an understanding of the mechanics of it from just one video! Definitely 110% recommend her classes to anyone wanting to up their fan game.
I took the fire fans course and I just want to say THANK YOU, I have learned a lot. I am not a beginner and all the courses are really complete and for different levels. There is about belly dance and how dancing and moving with fans which is very important for me and a challenging part as well! And I learned a lot with anti-spin pattern and body tracing. Jessy Spin is a very good teacher, and you can access to your courses when you want and take all the time you need for practise. Don't hesitate, these classes will make you grow in your flow! Thank you Firelillydance!
"I just finished the first of the online classes Jessy is offering right now, and I love it, I learned so much more to work with already. Her tutorials on YouTube were what I'd started teaching myself fans on, and the opportunity to have a more in-depth class with her is fantastic! I'm in the US, and followed along with a recording due to the time difference. she's very sweet, the class was fun, and I only wish it wasn't at 5 am my time so I could flow with everyone live!"
Jessy Spin is a fantastic teacher, performer and inspiration! I love her style of classes, where you can join in live on zoom, and then receive the recorded class for life so that you can drill the moves again in your own time, this has been so helpful and enjoyable. 10/10 I've already bought 2 of her 5 week courses and looking forward to more.
"I have been taking online classes with Jessy for a few months now and look forward to it every week. It's a great mix of easy (but still beautiful) and challenging moves, and we always layer dance movements that really level up how everything looks and feels. I was almost a complete beginner when I started, and while I'm still no expert, I can now confidently express myself and dance with my fans. Love it, can highly recommend!"
"Jessy is an amazing fan spinner, performer and teacher! I have been inspired by her for years now and I am so glad she is offering online classes. I love learning Jessy's style of Fan Tech and have already gotten so much out of the online classes. Serious next level Fan Tech achievements unlocked and I'm very grateful!"
"Living on the other side of the world from her, I Love Jessy's online classes! She breaks down the techniques very well, offers variations for different levels, and she'll have us flow to several songs which really makes you feel like you can dance with fans."
"Her classes are great. You learn new techniques and many variations. I live in the US and was thrilled that she started online classes. She explains everything very well and breaks it down for you. I love her classes."
"Jessy is an amazing teacher!! Her classes are so well structured and all the moves are explained well! So inspiring and just fun! Love them!!"