Check out Jessy's fan product recommendations, which she put together after being asked what her faves are one… or two… or three… okay, MANY times. Plus, Jessy has teamed up with her favourite companies so you can SAVE! Use the discount code 'JESSYSPIN' to save $$ on your order. Note that this is an affiliate agreement, so by using this code you are also supporting Jessy and FireLily Dance 🙂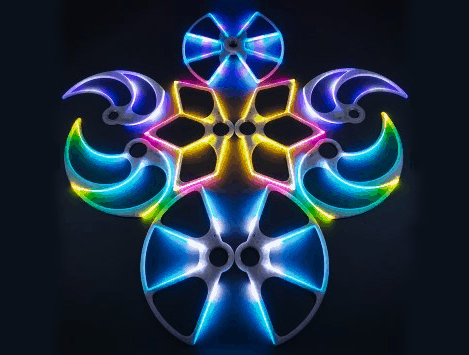 Jessy loves LED fans by Neoflowart – they are lightweight, well balanced, and come in a range of beautiful shapes! Jessy recommends the Tech Grip 2″ (50mm) for a small ring grip option, as well as the Russian grip (i.e. large ring option). Note there is a size guide on the website to select which large ring size is best for you! I have the 80mm option.
They also come in a medium and large overall size. For fan tech that comes into the negative space of the arms, Jessy likes the small size. For fan tech that spins around the body more, Jessy likes the large size. However, she enjoys and recommends both!
PRACTICE FANS BY FLOW DNA
Jessy loves Flow DNA practice fans, and you can find her selected faves with more info under Equipment in the FireLily Store. Her favourite grip options are the 3 finger grip and 4 finger grip.
Practice fans are useful because we can train without fear of damaging our fans, especially when we drill things like throws (inevitably dropping our fans a lot)! Our fire fans are prone to bending when dropped and can lose their shape over time.
SILK FANS BY THE BAMBOO CLOSET
Jessy loves silk fans by The Bamboo Closet – the make is high quality and the colourways are just stunning. Although it can be a little tricky to snag a pair due to high demand, these hand made silk fans are totally worth it!
FIRE FANS BY FORGED CREATIONS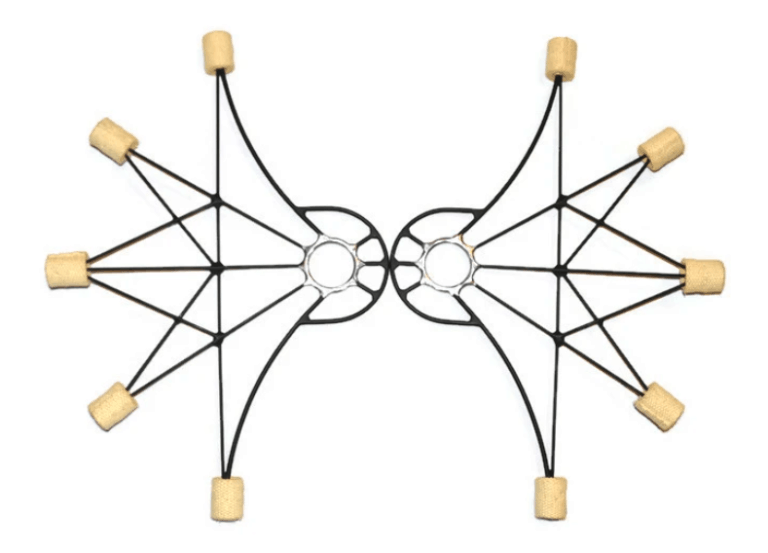 Jessy also loves fire fans by Forged Creations. The are extremely lightweight, well balanced, durable and even come with a lifetime warranty! Although the price point is high, they definitely worth every penny. Her favourite style is the 2″ Doodle Grip.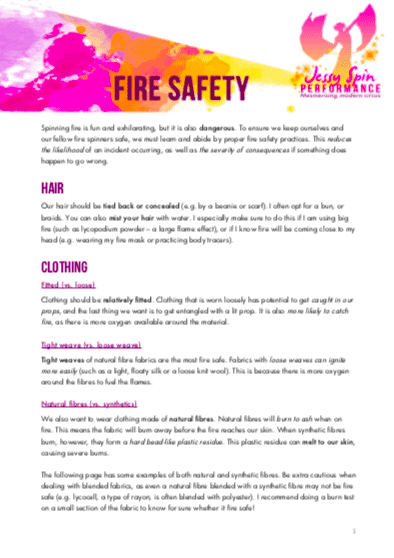 This guide is a general introduction to fire safety procedures that minimise risk when spinning fire. However, fire spinning is an inherently dangerous activity, and there will always be some risk no matter what safety precautions are taken! This guide includes information on:
What to wear and what materials are fire safe
Different fuels and what fuel you can use to spin fire
Fire safety equipment and fire safety protocols
What your fuel set up should look like
How to light up safely
(Very) general first aid
FireLily Dance highly recommends having an experienced spinner with you if you are lighting up for the first time!