Whether you're coming from the Weaves Series or just want to jump straight into some new patterns – join this class series on Weaves, Volume 2! Yeeaaaah!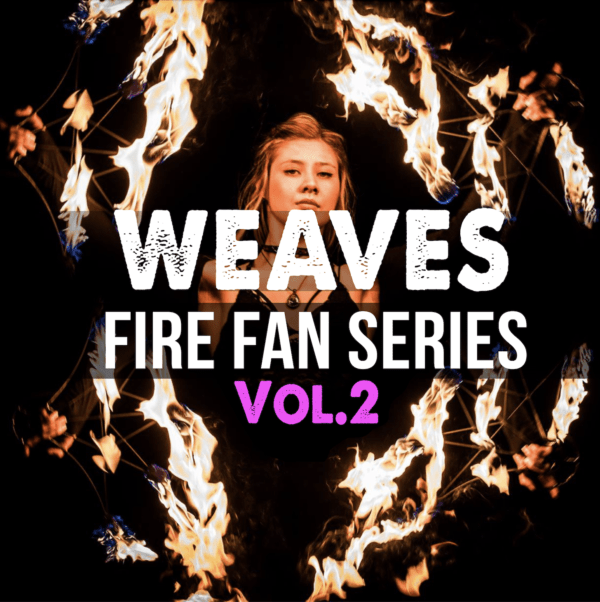 All of the flowy, around the head, weavey goodness – here we come! Let's get stuck into some tricky, pretty patterns.
Although this is Volume 2, you don't have to have completed the first Weaves Series to do this one. And you definitely don't have to have mastered all of the moves learnt so far!!!
It will help if you know how to do the two beat weave and have some idea of hip reels. If you don't know these moves, you can learn from detailed breakdowns in the Unlocking Weaves & Reels Workshop and/or from the Weaves & Fountains Series.
Classes include a warm up, cool down, drills, theory breakdowns and flows to help you learn how to connect movements.
YOU WILL NEED
♥ Fans (Don't have any? Make your own with our free DIY fan tutorial!)
♥ Water bottle
♥ Room to move in your space
♥ Clothes you can move in
♥ Internet connection and device for Zoom
♥ Speaker (optional)