In Person Fan Classes, Beginner (Feb-Mar)
Studio classes based in Melbourne, Australia – join our #FireLilyFamily for all the fan dancing goodness!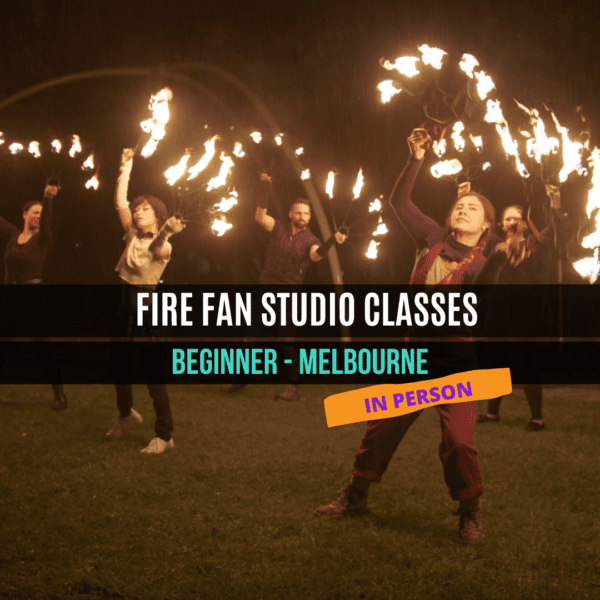 In person 8 week term: Feb 8th – March 29th 2023
In person studio classes, heck yes! Learn fire fan techniques, musicality, choreography, and more with our Melbourne based FireLily Family crew!! 😀
8 week course in the studio, ending with a fire jam!
Class numbers are LIMITED – if you want to join, sign up now to secure your spot!
At FireLily Dance, we cultivate a community that is inclusive and safe: #FireLilyFamily advocates body positivity, and nurtures artistic self expression, and welcomes all genders.
NOTE: This is a live in person class which does not have a recording available.
LEVEL
Beginner
TIME
8 week Term – Feb 8th – March 29th 2023
Wednesday 7:00 – 8:00 pm
1 hr/session
Feb: 8, 15, 22
Mar: 1, 8, 15, 22, 29
LOCATION
Moss Studios, 101 Evans Street, Brunswick
PRICE
225 AUD for 8 week block
If you want to organise a payment plan, email me at info@firelilydance.com 🙂
YOU WILL NEED
♥ Water bottle
♥ Clothes you can move in
…and that's it! Fans provided by Jessy – we just need you! #FireLilyFamily 😀