Hi hello reader,

I hope you've been doing well. Guess what - I have some exciting news!!!

Today is the official launch of the

FireLily S Staff (Buugeng) Course

, and to celebrate, I'm hosting a HUGE giveaway on Instagram!
There are epic prizes to be won, and it is super easy to enter (no, you don't have to learn a choreography hehe). Head over to our IG to find out how!!

Prizes include:

✨LED Buugeng by Neoflowart
🔥Firegeng by Flow DNA
💢Day S staffs by Flow DNA
🎁

Surprise prize by creator of buugeng, Dai Zaobab!
I started this course in 2021... and I definitely thought I was going to finish it earlier than April 2023. To be honest, challenges in my personal life meant I had some real mental blocks in its creation. I found it extremely difficult to take my own advice - to be patient and kind to yourself when things don't pan out how you expect.
But, somehow, I got there. After maaaany hours of planning, filming, editing, exporting, uploading... re-uploading after spotting a random blooper... oh, and of course procrastinating...
The FireLily S Staff / Buugeng Course is HERE!!!! And I'm so excited to share it with YOU!! :D
Thanks to your feedback, I think it might be one of my best courses yet!
The support and connection of our FireLily Fam has really motivated me to keep riding this wave, and I am already planning the next course.
I officially predict this next course will be done in 2023, and definitely BEFORE 2025!!!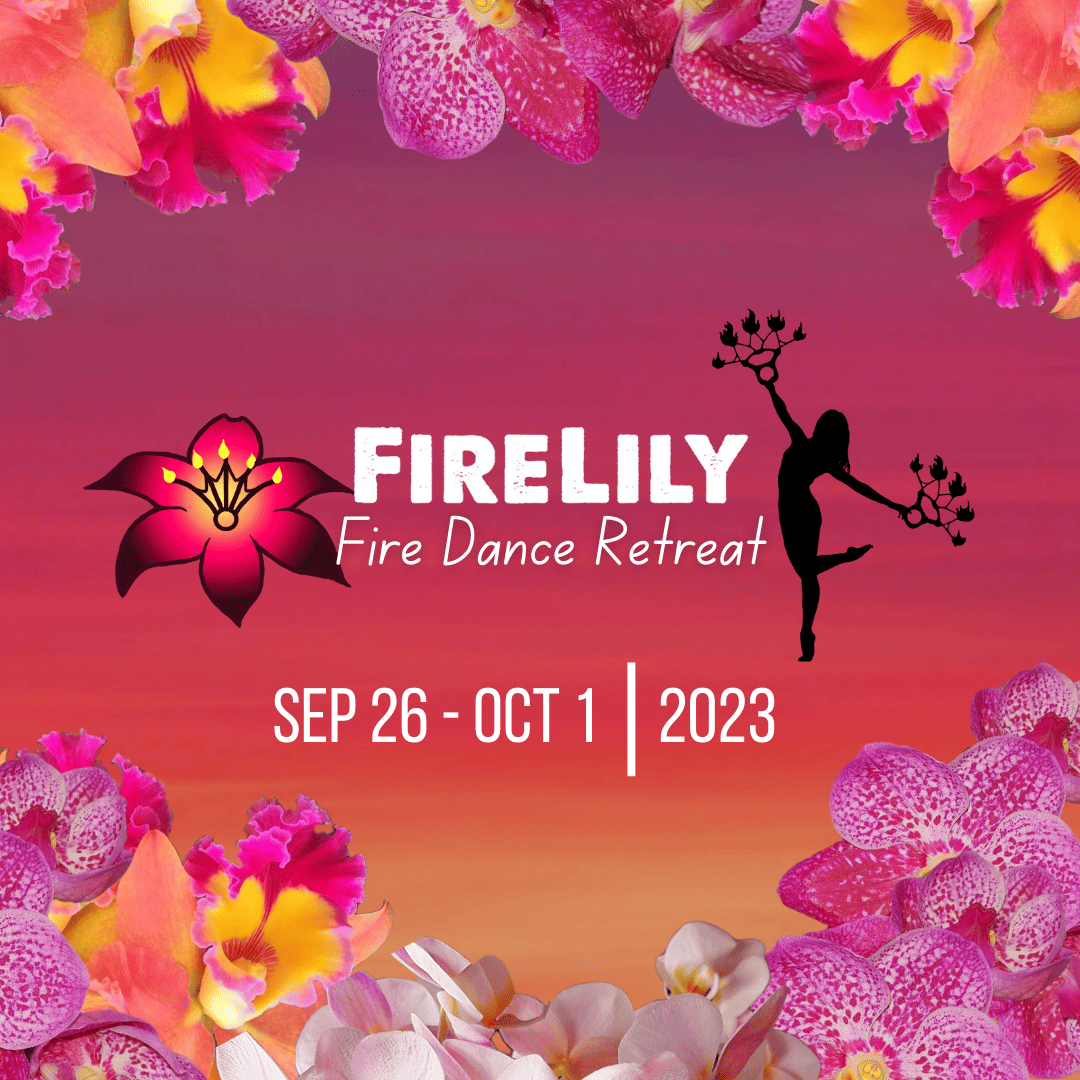 Also... I've been busy planning the FireLily Fire Dance Retreat!! So excited for this epic journey, and to meet some of you for the very first time - after so many online hours dancing together.
I am feeling truly honoured that the on-site spots have SOLD OUT, and that there are just a handful of lush off-site spots left... Eep!
Thinking about joining? Find out more info through the retreat page, or email me your questions directly - I'm here for you :)
...and I think that's it!!!


Thanks for reading this update - I can't wait to announce the winners of this epic giveaway, and to celebrate the launch of this brand spankin' new course with you!


Wishing you a peaceful day and hoping you find things that make you smile :)

Big love!!

J xx